Trusted Consultant

Julie Doran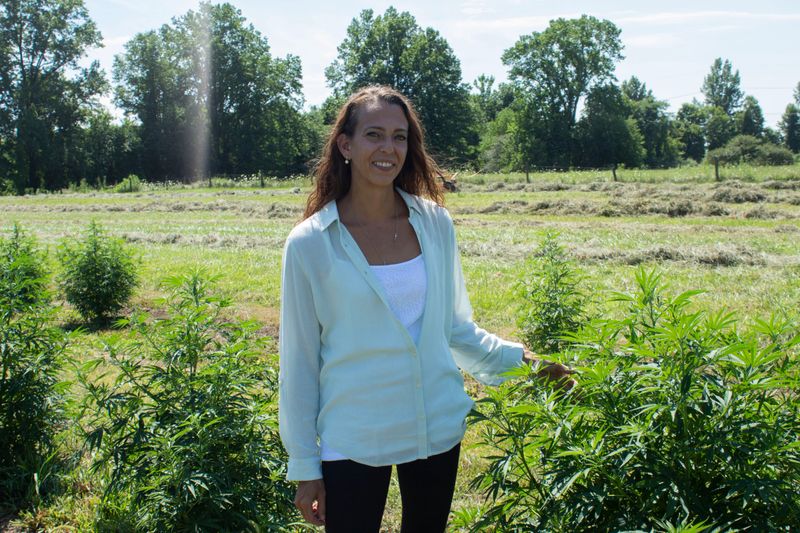 Julie was raised on a farm, one of 13 children, as a 6th generation farmer. Knowing the importance of organic plant nutrition, she started her journey in the cannabis industry in 2012. She manufactures Meigs Fertilizer, #hemp CBD Products, and Friends & Family Hemp Products. Ohio's 1st hemp tradeshow, Ohio Hemp Farm Summit, Julie hosted in 2018 where many industry professionals and farmers came together for further education and business development. She also founded the Ohio Hemp Farmers Cooperative in 2018 to help educate farmers on cultivating hemp in Ohio. Having a helping hand in the legalization of hemp in Ohio, she educates legislators on the importance of full cannabis legalization. Dedicated to continuing education on cannabis, she continues to fight for patients rights, cannabis de-regulation and full legalization in Ohio. 
The first planting season for hemp in Ohio was in 2020. Julie started Trichome Crops Farm where she grew over 4500 hemp plants on 5 acres. Met with some setbacks and challenges, but every new industry will. 
Now we work together to improve Ohio's Medical Marijuana Program, legalize adult-use and home-grow, and making the hemp program less restrictive and more productive.
Want to book a consulting appointment with Julie?
Call 614-984-4824
or Email jdoran12@att.net
"I know there are many questions on the subject of cannabis. Anything from cultivation, manufacturing, growing techniques, medicinal benefits, legalization efforts, and many more. I am here to help make your journey in the cannabis industry more enjoyable and profitable. I have helped many businesses streamline and numerous farmers with classes, seminars, and tradeshows. Contact me with anything I could help you with."